Imagine walking down the aisle, your heart racing with anticipation, and your loved ones all around, capturing each heartfelt moment. With Bridal Photography by Andy in Wellington, you can trust that your special day will be beautifully documented. Andy's keen eye for detail and passion for capturing genuine emotions will ensure that your wedding memories are preserved in stunning photographs. Whether you're having a small intimate ceremony or a grand celebration, Andy's expertise in bridal photography will capture the essence of your love story. Get ready to relive your magical day through timeless images that will be cherished for a lifetime.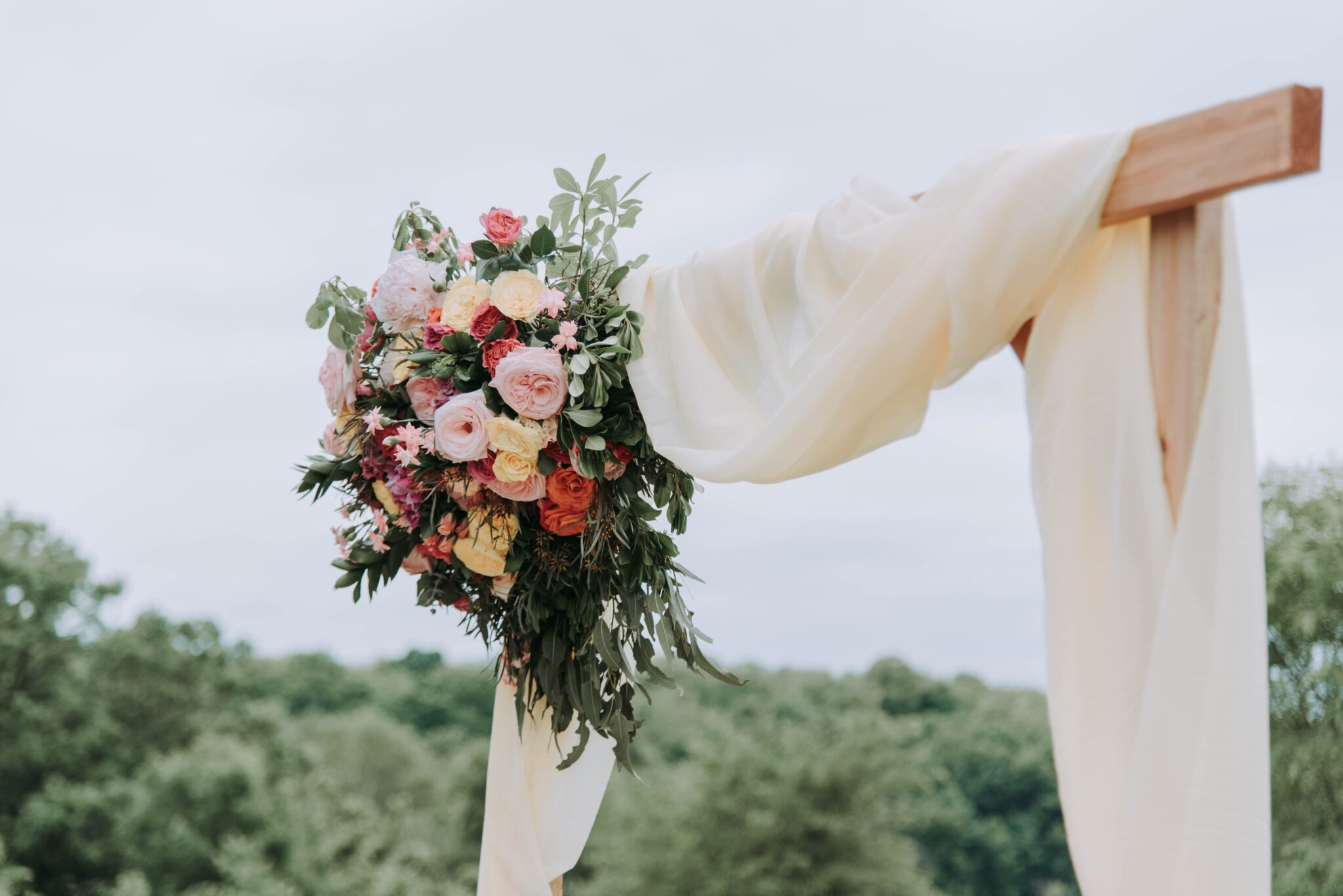 Bridal Photography by Andy in Wellington
Are you looking for a talented and experienced bridal photographer in Wellington? Look no further than Andy! With a passion for capturing beautiful moments and a keen eye for detail, Andy is dedicated to creating stunning bridal photography that will preserve your special memories forever. From engagement shoots to destination weddings, Andy offers a range of services to suit your needs. With his friendly and professional approach, he will guide you through the entire process, ensuring a fun and enjoyable experience. Read on to learn more about Andy's services, photography style, tips for choosing a bridal photographer, preparing for a photoshoot, location selection, posing techniques, capturing the details, post-processing and editing, as well as pricing and packages.
About Andy
Introduction to Andy
Andy is a highly skilled and passionate bridal photographer based in Wellington. With years of experience in the industry, he has developed a unique style and approach that captures the essence of every couple's love story. Andy understands the importance of your wedding day and strives to create images that reflect your personalities and emotions.
Experience and Expertise
Andy has a wealth of experience in capturing weddings of all sizes and styles. Whether you are planning an intimate elopement or a grand celebration, Andy has the skills and expertise to ensure stunning results. He knows how to work in various lighting conditions, navigate challenging situations, and create beautiful compositions that highlight the beauty of your special day.
Testimonials and Reviews
Don't just take our word for it! Andy has received rave reviews and testimonials from countless happy couples. From his professionalism and friendly demeanor to his exceptional photography skills, clients consistently praise his ability to go above and beyond to provide an unforgettable experience. Take a look at his website to read some of the glowing testimonials and reviews from past clients.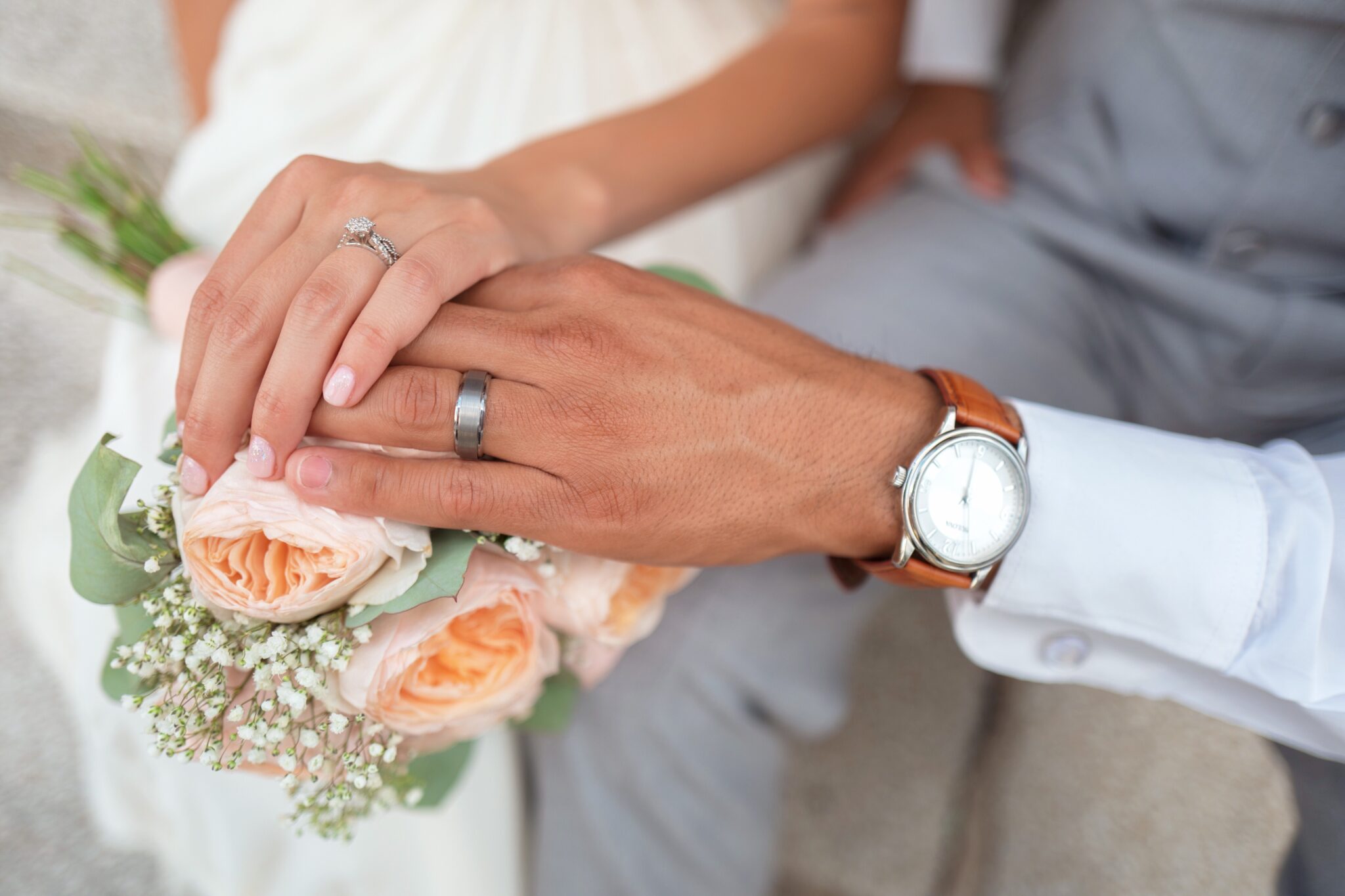 Services Provided
Bridal Photography
Andy specializes in bridal photography, capturing the moments that make your wedding day unique and memorable. From the anticipation and excitement of getting ready to the heartfelt exchange of vows and the joyous celebration with loved ones, Andy will be there to document every precious moment.
Engagement Shoots
An engagement shoot is the perfect opportunity to capture the love and excitement leading up to your wedding. Andy will work with you to choose a location that holds meaning to your relationship, and his friendly and relaxed approach will put you at ease while capturing beautiful images that you can cherish forever.
Pre-Wedding Shoots
A pre-wedding shoot allows you to relax and have fun while capturing stunning images. Andy will guide you through poses and locations to create a series of images that reflect your love story. This is an ideal option for creating save-the-date cards, wedding invitations, and showcasing your love in a creative way before the big day.
Trash the Dress Sessions
If you're feeling adventurous and want unique and artistic images, consider a trash the dress session with Andy. This post-wedding shoot allows you to let loose and have fun while capturing breathtaking shots in unconventional locations. From underwater sessions to dramatic landscapes, Andy will work with you to create unforgettable images.
Destination Weddings
Are you planning a destination wedding outside of Wellington? Andy is available for travel worldwide to capture your special day. Whether you're getting married on a white sandy beach or in a charming European city, Andy will be there to document your love story in a beautiful and timeless way.
Photography Style
Photojournalistic Approach
Andy's photography style is primarily photojournalistic, meaning he aims to document your wedding day as it naturally unfolds. He will discreetly capture the candid moments, emotions, and interactions between you and your loved ones. This approach ensures that your wedding album is filled with genuine and heartfelt images that tell your unique love story.
Traditional and Classic
While Andy's primary style is photojournalistic, he also understands the importance of capturing timeless and classic images. From the formal family portraits to the traditional bride and groom poses, Andy will work with you to create a beautiful balance between candid moments and more posed shots.
Candid and Natural
Andy strives to capture the genuine emotions and unscripted moments of your wedding day. His friendly and relaxed approach will allow you and your loved ones to feel comfortable and be yourselves in front of the camera. The result is a collection of authentic and natural images that reflect the joy and happiness of your special day.
Artistic and Creative
In addition to capturing candid moments, Andy also enjoys incorporating his artistic and creative vision into his work. From unique compositions to experimenting with different lighting techniques, he always looks for opportunities to create visually striking images that are works of art in themselves.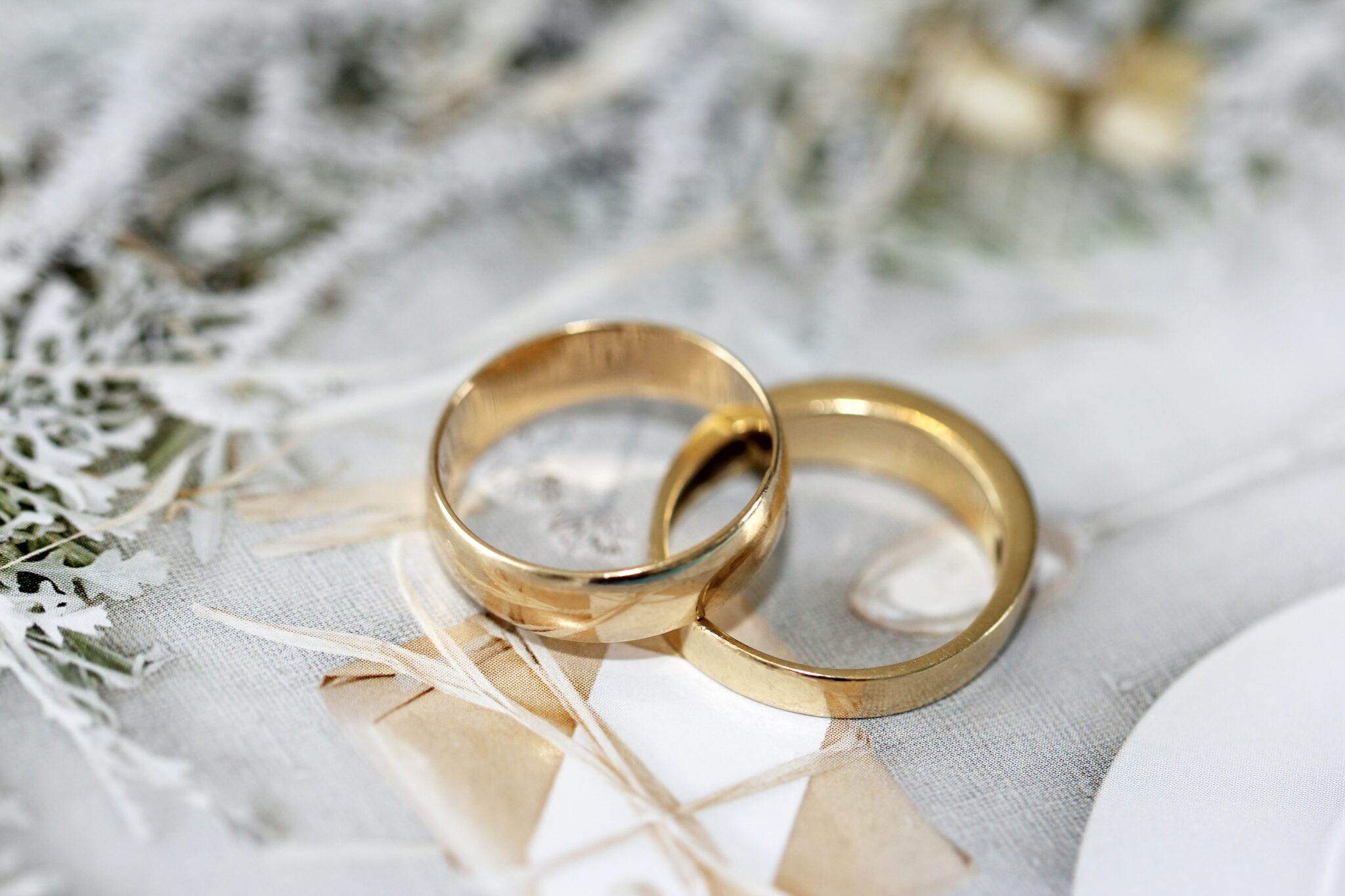 Choosing a Bridal Photographer
Understanding the Style
When choosing a bridal photographer, it's essential to find someone whose style aligns with your vision and preferences. Look at their portfolios to get a sense of their aesthetic and approach. Pay close attention to the composition, emotions captured, and overall vibe of their images. By understanding the style of the photographer, you can ensure that your wedding photos will be a true reflection of your personalities and love story.
Reviewing Portfolios
Take the time to review the portfolios of several photographers. Look for consistency in their work, as this indicates their ability to deliver quality images consistently. Pay attention to the diversity of images in their portfolios to ensure they can capture the various moments and details of your wedding day. Look for attention to detail, creativity, and the ability to capture emotional moments that resonate with you.
Meeting in Person
Once you have narrowed down your options, schedule an in-person meeting with your top choices. The face-to-face interaction will give you a sense of their personality and whether you feel comfortable working with them. During the meeting, discuss your vision, ask any questions you may have, and gauge their level of enthusiasm and professionalism.
Checking Availability
Before making a final decision, ensure that the photographer is available on your wedding date. Some photographers have multiple teams or associates that can cover multiple events simultaneously, so if your preferred photographer is unavailable, ask if there are other photographers within their studio that meet your requirements.
Discussing Expectations
Effective communication is key to ensuring that your photographer understands your expectations. Clearly communicate your must-have shots, any specific creative ideas you have in mind, and discuss any concerns or special requests. A good photographer will listen attentively, provide suggestions based on their experience, and offer solutions to any challenges that may arise.
Contract and Legalities
Once you have made your final decision, make sure to review and sign a contract that outlines all the details, including the package you have chosen, pricing, payment terms, and any other important considerations. The contract provides legal protection for both you and the photographer, ensuring that everyone understands the expectations and responsibilities.
Preparing for the Photoshoot
Setting a Date and Time
Work with your photographer to set a date and time for the photoshoot. Consider the lighting conditions during different times of the day, as well as any other factors that may affect the shoot, such as the weather or availability of certain locations.
Creating a Shot List
To ensure that all the important moments are captured, create a shot list in collaboration with your photographer. Include a list of family and friends you want to be photographed with, as well as any specific shots or poses you have in mind. This will help ensure that no important photos are missed on the day.
Choosing a Theme
Decide on a theme or concept for your photoshoot. Whether you want a romantic and dreamy feel or a more vibrant and energetic atmosphere, discuss your ideas with the photographer to ensure that they can incorporate your chosen theme effectively.
Selecting Outfits and Accessories
Choose outfits and accessories that reflect your personal style and complement the theme of the shoot. Consider coordinating colors, textures, and patterns to create a cohesive look. Bring a variety of options to the photoshoot so that you have choices and can change outfits if desired.
Hair and Makeup
Consider hiring a professional hair and makeup artist to help you look your best for the photoshoot. Professional hair and makeup can enhance your natural beauty and boost your confidence, ensuring that you look and feel amazing on camera.
Engaging with Vendors
If you have any specific props or items from vendors that you would like to incorporate into the shoot, reach out to them in advance to ensure availability and discuss any necessary arrangements. Examples could include floral arrangements, wedding invitations, or customized signage.
Relaxation and Self-Care
Prioritize self-care leading up to the photoshoot. Get plenty of rest, stay hydrated, and try to relax. It's natural to feel a bit nervous before the shoot, but remember to have fun and enjoy the experience. The more relaxed and comfortable you are, the more natural and beautiful your images will be.
Location Selection
Indoor Venues
If you prefer an indoor shoot, there are plenty of stunning venues in Wellington to choose from. From elegant ballrooms to intimate art galleries, the options are endless. Consider the ambiance, lighting, and overall aesthetic of the venue to ensure it aligns with your vision for the shoot.
Outdoor Locations
Wellington is known for its picturesque landscapes, so take advantage of the stunning outdoor locations available. Whether you prefer a serene beach, a lush garden, or a rocky cliff, there are countless outdoor spots that will provide a beautiful backdrop for your photoshoot.
Scouting for Unique Spots
If you have a specific type of location in mind, such as an urban graffiti wall or a hidden waterfall, consider scouting out unique spots in advance. This will give you a better idea of what to expect and allow you to plan accordingly.
Considering Weather and Lighting
Keep an eye on the weather forecast leading up to the shoot, as this can affect the lighting and overall mood of the images. Work with your photographer to determine the best time of day for optimal lighting conditions, and have a backup plan in case of inclement weather.
Permits and Permissions
If you choose to shoot at a public location or a venue that requires permits, make sure to obtain the necessary permissions in advance. This will prevent any last-minute issues or disruptions during the shoot and ensure a smooth and stress-free experience.
Posing and Direction
Guidance from the Photographer
During the shoot, Andy will provide guidance and direction to help you feel at ease and achieve natural and flattering poses. Trust in his expertise and experience, and follow his instructions. Remember to relax, have fun, and allow your love and emotions to shine through in the images.
Posing Techniques
Andy utilizes various posing techniques to create visually appealing and flattering compositions. From the classic bride and groom poses to more interactive and playful shots, he will ensure that each pose looks natural and effortless.
Capturing Natural Moments
While some poses and direction are necessary for creating beautiful images, Andy also understands the importance of capturing genuine and natural moments. He will encourage you to interact with each other, allowing him to capture authentic emotions and candid moments that truly reflect your love and joy.
Including Props or Personal Items
If you have props or personal items that hold special meaning to you, feel free to bring them to the shoot. Incorporating meaningful elements into your photos can add a personal touch and create images that are unique to you as a couple.
Capturing the Details
Rings and Jewelry
The rings and jewelry you wear on your wedding day hold significant sentimental value. Andy will pay special attention to capturing the details of your rings, including their unique designs and any inscriptions. He will also capture any other jewelry you choose to wear, ensuring that every sparkling detail is showcased beautifully.
Bouquets and Floral Arrangements
The flowers you choose for your wedding are a vital part of the overall aesthetic. Andy will capture the beauty and intricacies of your bouquets and floral arrangements, showcasing their colors, textures, and unique arrangements. These images will serve as a timeless reminder of the artistry and beauty of your floral choices.
Table Settings and Decor
Your choice of table settings and wedding decor reflects your personal style and sets the tone for your celebration. Andy will pay close attention to capturing the details of your table settings, centerpieces, and other decorative elements. These images will beautifully showcase the ambiance and elegance of your reception.
Wedding Dress and Accessories
Your wedding dress and accessories are an expression of your personal style and taste. Andy will ensure that every detail, from the intricate lacework to the shimmering beadwork and unique silhouette, is captured in exquisite detail. He will also photograph any accessories you choose to wear, such as veils, headpieces, and shoes.
Cake and Desserts
The wedding cake is not only a delicious treat but also a visual centerpiece at your reception. Andy will capture images of your cake from various angles, highlighting its design, flavors, and any unique details. He will also photograph other desserts or sweet treats you choose to serve, ensuring that these mouth-watering delights are documented.
Emotional and Candid Shots
While capturing the details is important, Andy also knows that it's the emotional and candid shots that truly convey the joy and love of your wedding day. Throughout the entire photoshoot, he will be alert and attentive, ready to capture the genuine moments of laughter, tears, and affection that make your wedding day so special.
Post-Processing and Editing
Once the photoshoot is complete, Andy will meticulously go through the images to select the best shots. He will then begin the post-processing and editing stage, where he will enhance the color, contrast, and overall appearance of the images. Andy takes great care in ensuring that each image reflects his signature style and meets his high standards.
Pricing and Packages
Different Package Options
Andy offers a range of wedding photography packages to suit your needs and budget. From comprehensive packages that include engagement sessions, bridal portraiture, and full-day wedding coverage, to more tailored packages that focus on specific aspects of your wedding day, Andy will work with you to find the perfect fit.
Customization and Add-Ons
If none of the standard packages meet your exact requirements, Andy is open to customization and add-ons. Whether you need additional hours of coverage, a second photographer, or a specific type of album or print, he will work with you to create a package that meets all of your needs.
Payment Terms and Schedule
Before finalizing your booking, make sure to discuss the payment terms and schedule with Andy. Typically, a deposit is required to hold your date, with the remaining balance due before or on your wedding day. Clear communication about payment terms and expectations will ensure a smooth and stress-free experience for both parties.
In conclusion, Andy's bridal photography services in Wellington offer a personalized and memorable experience. From his experience and expertise to his friendly and professional approach, he is dedicated to creating stunning images that capture the essence of your special day. By understanding the importance of style, preparing for the photoshoot, selecting locations, posing, capturing details, and discussing pricing and packages, Andy ensures that every aspect of your photography experience is tailored to your unique vision and preferences. Trust Andy to be your bridal photographer, and he will deliver images that you will cherish for a lifetime.