If you've ever dreamt of a destination wedding, my article, "Destination Weddings: Wellington Wedding Photography Beyond Borders," is for you. I share the exciting possibilities of what Andy Barker Photography in Wellington can offer, from capturing your unique love story to the sophisticated techniques involved. You'll learn about their exclusive pre-wedding shooting sessions, tailored wedding packages, and possibilities of lavish destination weddings encapsulated beautifully through their art. Coupled with a variety of pricing options to cater all needs and budgets, this piece navigates through everything you need to know about securing quintessential keepsakes for your big day with Andy Barker's exceptional photography services.

This image is property of www.andybarkerphotography.co.nz.
Exploring Wellington Wedding Photography
Weddings are magical occasions and capturing those moments in a photo can help preserve the memories for a lifetime. In the heart of New Zealand, an esteemed group of skilled photographers has perfected the art of encapsulating the magic of love. Welcome to the world of Wellington Wedding Photography, where we strive to transform your love story into an unforgettable visual narrative.
Prominent services in Wellington wedding photography
At Wellington wedding photography, we offer a wide array of services. From event coverage to professional headshots, to real estate photos and videography, our efforts assure high-quality visuals. However, capturing the radiance of weddings remains our most cherished service. This is a day where every moment is bursting with love, joy and emotions and our team makes sure we immortalize these moments with stunning and timeless photography.
How Wellington Wedding Photography captures the magic of your wedding
Our aim is not just to photograph your wedding, but to narrate the rich, compelling story of your love. To achieve this, we focus on the minute details, the shared smiles, the heartfelt embraces, the intimate whispers, every fleeting moment is turned into a touching memory. We make sure each photograph leaves a lasting impression, capturing the magic of your wedding day.
Sophisticated Photography Techniques
Our techniques make all the difference and sets us apart from the crowd. We implement an array of sophisticated photography techniques to ensure that no moment is left uncaptured.
Understanding the dual-camera system
A new-age innovation that we utilize is the dual-camera system. This approach secures the event's coverage from multiple angles, ensuring that even the smallest moments are captured with precision. Whether it's a tear trickling down a relative's eye or a laugh shared between friends, our camera catches it all.
The importance of capturing fleeting moments
Wedding days are an ephemeral constellation of countless moments, each one precious in its own way. The importance of capturing these fleeting moments can't be understated in our approach, as we understand the value they hold for you. Especially in an event as special as a wedding, these moments make up the day's essence and weave the narrative of your love story.

This image is property of www.andybarkerphotography.co.nz.
Pre-Wedding Shoot
Pre-wedding shoots are an integral part of the wedding journey. Not only does it provide us an opportunity to get to know each other, but also helps you become comfortable in front of the camera.
The purpose and benefits of a pre-wedding shoot
A pre-wedding session serves as a great ice-breaker between the photographer and the couple. It enables us to understand your preferences and styles better, allowing for more customized images on the day of the wedding. Furthermore, the images from this session can become a beautiful addition to your wedding announcements or 'save the date' cards.
Using pre-wedding shoot photos for engagement and save-the-date cards
The photos yielded from the pre-wedding sessions are nothing short of magical. They beautifully encapsulate the couple in their true essence, making them perfect for engagement and save-the-date cards. These images serve as an enticing introduction to your love story and prepare your loved ones for the grand celebration to come.
Tailored Wedding Packages
We understand the uniqueness of each wedding and couple, which is why we offer tailored, flexible wedding packages. These are crafted to meet the individual needs of every couple, helping us deliver a personalized service.
Understanding the flexible wedding packages
Our wedding packages start with a minimum coverage of six hours. However, they can be adapted to cater to your specific needs. Whether you prefer a single shooter or a dual-camera setup, we are equipped to handle it all. Our adaptable packages keep your preferences and satisfaction at the forefront.
The deliverables: prints, online gallery, and options for canvas prints and printed albums
After your special day, we ensure you have tangible memories to look back on. Along with high-quality prints, you also get access to a comprehensive online gallery containing all the photos. Additionally, there are options for canvas prints and elegant printed albums. Our aim is to provide you ample choices to relive your special day in the way you prefer.

This image is property of www.andybarkerphotography.co.nz.
Photography Beyond Wellington
Although we are based in Wellington, we offer our photography services throughout the region. We understand the appeal of destination weddings and are ready to be a part of your journey, regardless of the location.
Photography services available throughout the region
We believe that love transcends boundaries, and so does our service. We are ready to accompany you to the ends of the region, capturing your beautiful wedding day. The appeal of a new location, a different setting adds an extra charm to your wedding photos, something we are more than ready to encapsulate.
Being part of destination weddings: from beaches to vineyards
Ever dreamt of getting married on a balmy beach, or amidst the picturesque vineyards? We can make it happen. As part of our extended services, we ensure your memories aren't confined to a location. No matter where your special day unfolds, we promise to capture your most cherished moments.
Making Memories Together
Every wedding is a journey, a story waiting to be told, and we are passionate about being the ones to narrate it.
The process of capturing authentic emotions and moments
Authenticity is at the core of our approach. We make it our priority to capture genuine emotions and moments that truly encapsulate your personalities. From the shared smiles to the unspoken promises, we strive for your photos to exhibit your love story in its most authentic form.
Creating dream wedding photos
Your dream wedding photos are the end-product of our endeavor. We consider various elements such as lighting conditions, color tones, backdrop preferences, and the ongoing wedding mood to create pictures that truly resonate with your dream vision. This creative process involves translating your envisioned memories into beautiful, timeless photos.

This image is property of www.andybarkerphotography.co.nz.
Looking into Wedding Photography Packages
Each wedding is different, and so are the needs of every couple. With this understanding, we provide various tiered wedding packages.
Exploration of the different tiers of wedding packages
Starting from a six hours on-site coverage with a single shooter to a full wedding coverage with dual-cameras, there's an extensive range for you to explore. Each tier is meticulously planned to present you with varied options, tailored to your individual needs and preferences.
Understanding how to add a second shooter or a videographer to packages
You have the option to further enhance your chosen package by adding a second shooter or videographer to the mix. This additional service ensures an even more comprehensive capture of your special ceremony.
Evolving with Wedding Trends: Videography
We keep abreast of all the latest developments in the photography world. One of the most popular and requested growing trends in the wedding industry today is videography.
Full wedding coverage with dynamic shots
Our videography team uses cameras, drones, and gimbals to cover every aspect of your wedding in full detail. From the preparation stages to the reception start, we document every moment, delivering dynamic shots that portray your wedding story in a cinematic narrative.
Deliverable – fully edited 4K video with cinematic highlight reel
Along with the full coverage video, you receive a fully edited, 4K high-definition video featuring your vows. This is complemented by a 5-minute cinematic highlight reel of the best moments from your big day. The result is a stunning visual feast that immortalizes your momentous occasion in a memorable narrative.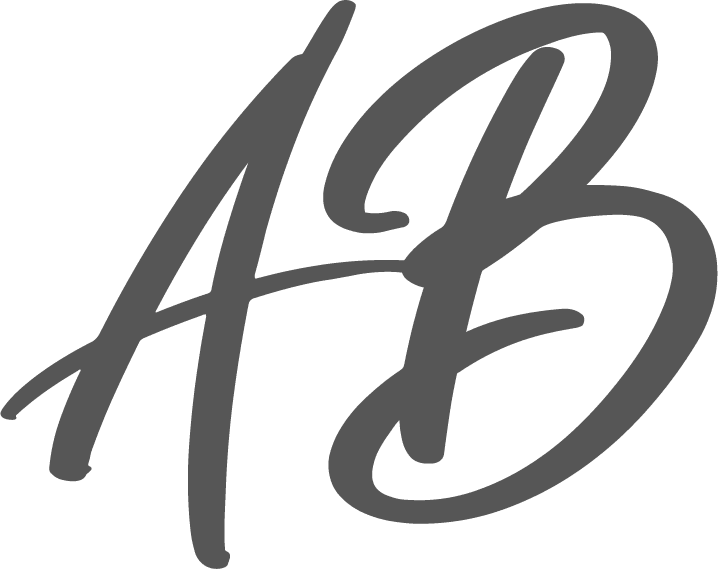 This image is property of www.andybarkerphotography.co.nz.
Photography for Small Weddings and Elopements
Not every couple dreams of an elaborate wedding celebration. Some may prefer a more intimate occasion with fewer attendees. We cater to such desire too with a special package for elopements and small home weddings.
Understanding the elopement package
Our elopement package includes two hours of on-site coverage, perfect for intimate ceremonies with few attendees. Regardless of the scale of the occasion, we guarantee an equal amount of commitment and passion from our side.
Coverage and deliverables for small home weddings
Small home weddings are a precious affair too, filled with lovely moments that deserve to be captured flawlessly. Under this package, not only do we assure comprehensive coverage, but also deliver your memories through high-quality digital downloads accessible through an online gallery.
Beginning the Journey with Wellington Wedding Photography
Are you filled with excitement for your upcoming wedding? So are we! Your love story deserves the perfect portrayal, and we are eager to begin this journey with you.
First steps to start your wedding photography journey
To kick-start this incredible journey, simply get in touch with us and share the details of your big day. Give us insights into your envisioned wedding day, your preferred venue, your dream photographs, and any unique elements you want to include.
The process of translating vision into stunning, timeless moments
We are active listeners, ready to understand your vision and translate it into stunning photographs. You are a part of this process every step of the way, ensuring that the results are exactly as you had dreamt. It's time to embark on this extraordinary adventure together, let's join hands and start this unforgettable journey today!