Are you dreaming of a luxurious and unforgettable wedding day? Look no further than Luxury Wedding Photography by Andy. Capturing the essence of your special day, Andy's expertise as a Wellington-based photographer and videographer will ensure that every moment is beautifully immortalized. With a focus on luxury wedding photography in New Zealand, Andy's talent and artistic eye will transform your wedding into a visual masterpiece. Get ready to create timeless memories that will be cherished for a lifetime.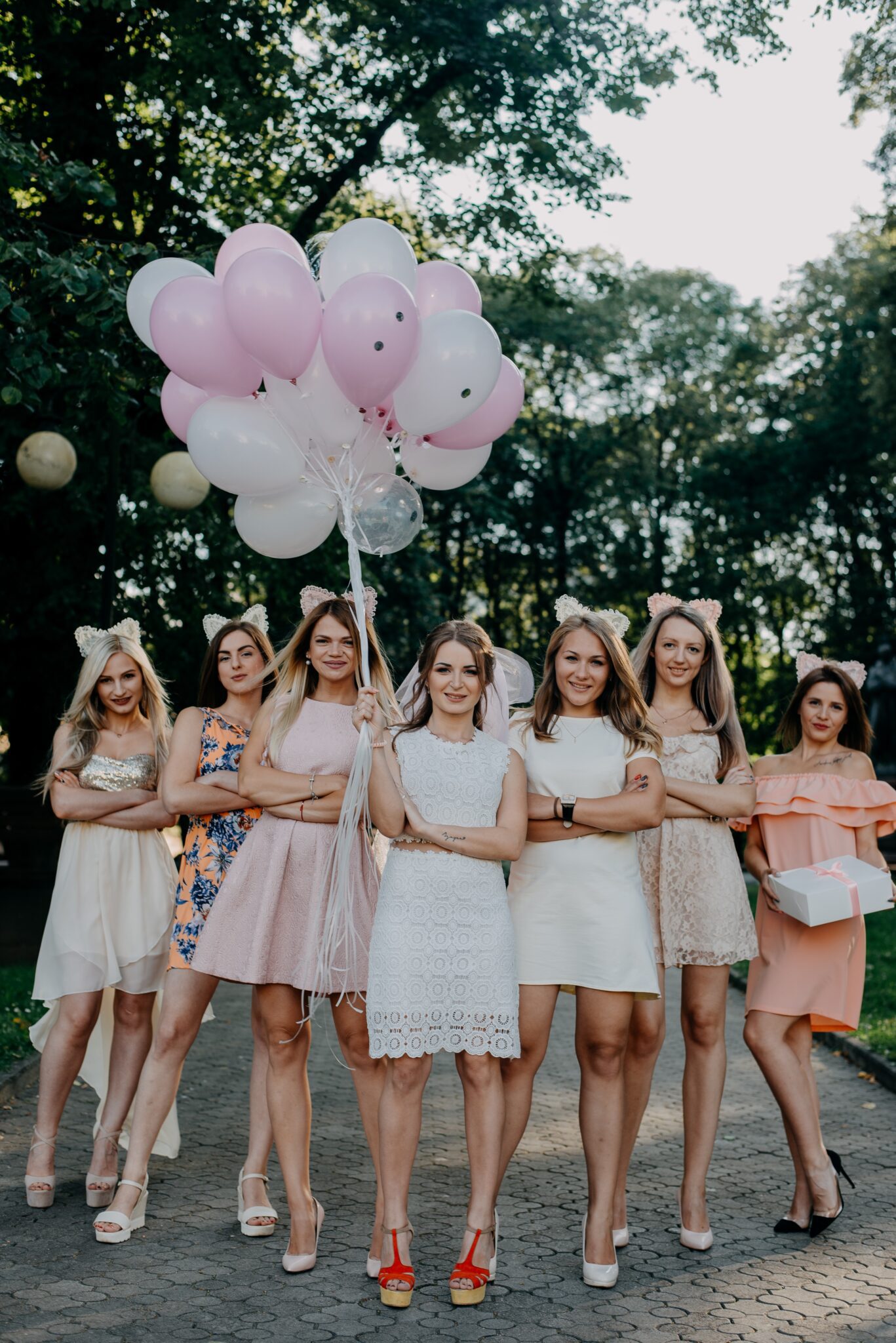 About Andy
Andy is a talented photographer based in Wellington, New Zealand, with a passion for capturing precious moments and creating stunning visuals. With years of experience in the industry, Andy has developed a unique photography style that is both timeless and elegant. His dedication to providing exceptional services has made him a sought-after choice for luxury wedding photography.
Background and Experience
Andy's love for photography started at a young age, and he honed his skills through formal training and hands-on experience. His background in visual arts and keen eye for detail allows him to create breathtaking images that tell a story. Andy understands the importance of preserving memories and strives to exceed his clients' expectations with his exceptional craftsmanship.
Photography Style
Andy's photography style is characterized by its luxurious and sophisticated aesthetic. He combines both traditional and contemporary techniques to capture the essence of every wedding he photographs. His attention to detail, use of natural light, and ability to frame shots result in stunning imagery that reflects the beauty and emotions of the day. Whether it's capturing intimate moments or grand celebrations, Andy's style seamlessly blends artistry and storytelling.
Services Offered
Andy offers a comprehensive range of services to ensure that every aspect of your luxury wedding photography needs is met. From engagement shoots to full-day coverage of your wedding, he is committed to capturing every precious moment. His packages include professional editing and retouching to ensure that your photos are of the highest quality. In addition to digital files, Andy also offers the option of physical albums, allowing you to beautifully display your wedding memories.
The Importance of Luxury Wedding Photography
Luxury wedding photography goes beyond simply documenting the events of the day; it is about capturing emotions, preserving memories, and creating stunning visuals that will be cherished for a lifetime.
Capturing Precious Moments
Your wedding day is filled with countless precious moments. From the bride getting ready to the first dance as a married couple, every moment is unique and holds special significance. Through his exceptional skill and keen eye, Andy captures these moments in a way that not only reflects the beauty but also the emotions of the day. His photographs freeze those fleeting moments and allow you to relive them for years to come.
Preserving Memories
Weddings are a celebration of love, and the memories created on this day are meant to be treasured forever. Andy understands the significance of preserving these memories and strives to deliver photographs that encapsulate the essence and joy of your wedding. His dedication to capturing the authentic emotions and intimate details ensures that you have timeless and cherished mementos of your special day.
Creating Stunning Visuals
Luxury weddings are known for their attention to detail, elegance, and grandeur. Andy's expertise in luxury wedding photography allows him to capture the sophisticated beauty and stunning visuals of your wedding day. From the exquisite wedding attire to the intricate décor, every element is carefully documented with artistic flair. Andy's ability to create visually striking images ensures that your wedding album will be nothing short of breathtaking.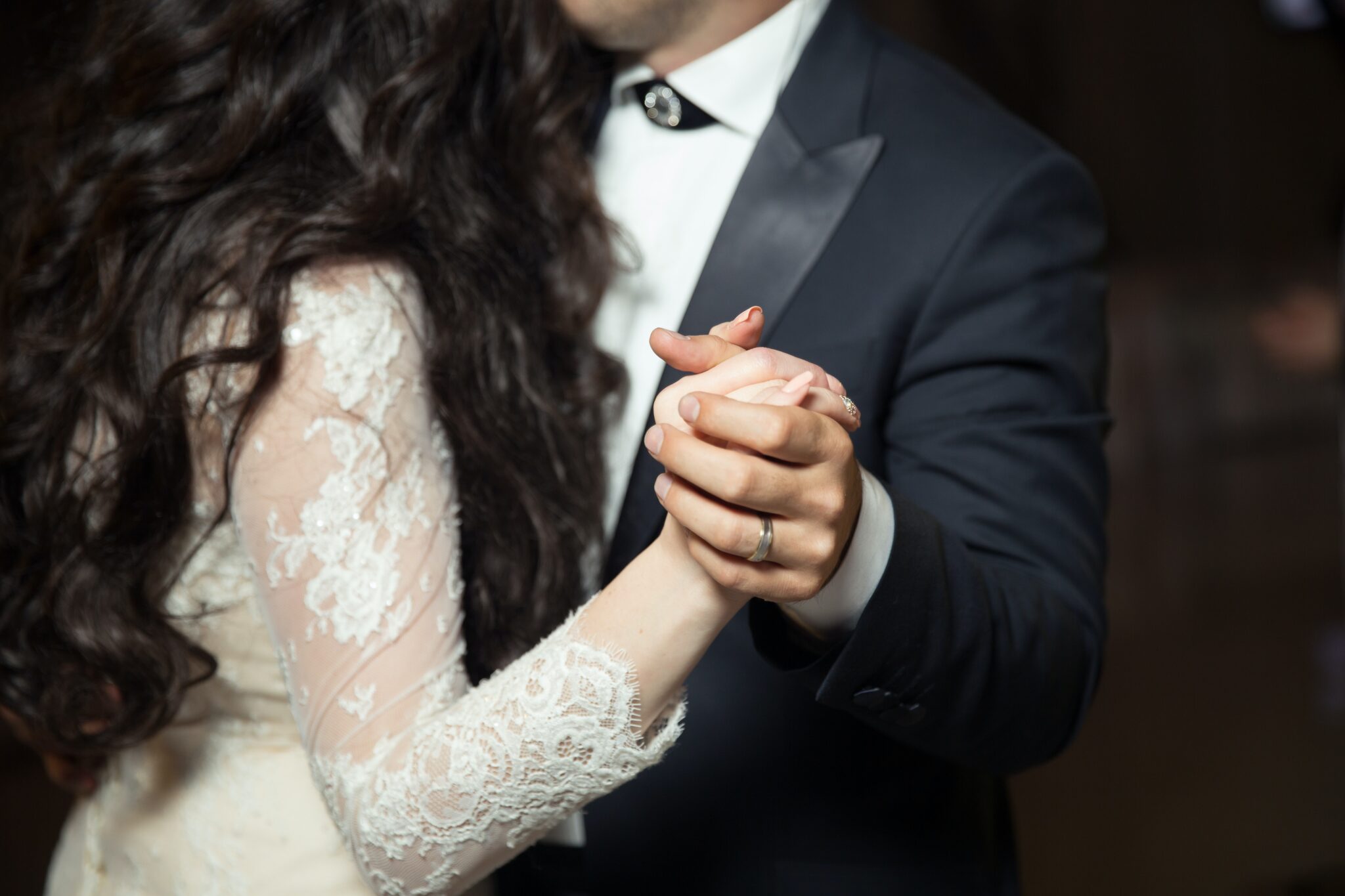 Choosing Andy for Your Luxury Wedding Photography
Choosing the right photographer for your luxury wedding is crucial to ensure that your vision is brought to life. Andy offers a range of packages and customization options tailored to meet your specific needs.
Range of Packages
Andy understands that every wedding is unique, which is why he provides a range of packages to suit different preferences and budgets. Whether you are looking for full-day coverage or an intimate ceremony shoot, there is a package that will meet your requirements. Each package includes high-resolution digital images and a selection of prints, allowing you to showcase your wedding memories in the best possible way.
Customization Options
Andy believes in offering a personalized experience for each client. He understands that every couple has their own vision for their wedding, and he is committed to bringing that vision to life. Whether it's incorporating specific poses or themes, or tailoring the editing style to match your preferences, Andy is dedicated to creating a photography experience that reflects your unique love story.
Client Testimonials
One of the best ways to gauge the quality of a photographer is through the experiences of past clients. Andy takes pride in the positive feedback he has received from numerous couples. Their testimonials speak to his professionalism, attention to detail, and ability to capture the essence of their wedding day. Reading these testimonials can provide valuable insights into the exceptional service you can expect when choosing Andy for your luxury wedding photography.
Preparing for Your Luxury Wedding Photography Experience
To ensure a seamless and enjoyable luxury wedding photography experience, it is essential to adequately prepare for your special day.
Meeting with Andy
Before your wedding, Andy will schedule a meeting with you to discuss your expectations, preferences, and wedding details. This meeting allows him to understand your vision and ensures that he is well-prepared to capture your unique love story. Andy's friendly and approachable nature will put you at ease, allowing you to openly communicate your ideas and any specific shots you may have in mind.
Discussing Your Vision
During your meeting with Andy, you will have the opportunity to discuss your vision for your wedding day. Whether you prefer a classic and timeless style or a more contemporary and artistic approach, Andy will ensure that he understands your preferences. This open dialogue allows him to tailor his photography to your specific tastes, making your wedding album a true reflection of your love story.
Planning the Schedule
Creating a detailed photography schedule is essential to ensure that all the important moments are captured on your wedding day. Collaborating with Andy on the schedule allows you to allocate dedicated time for key events such as bridal preparations, the ceremony, and couple portraits. By planning ahead, you can relax and enjoy your day, knowing that Andy will be there to skillfully document every milestone.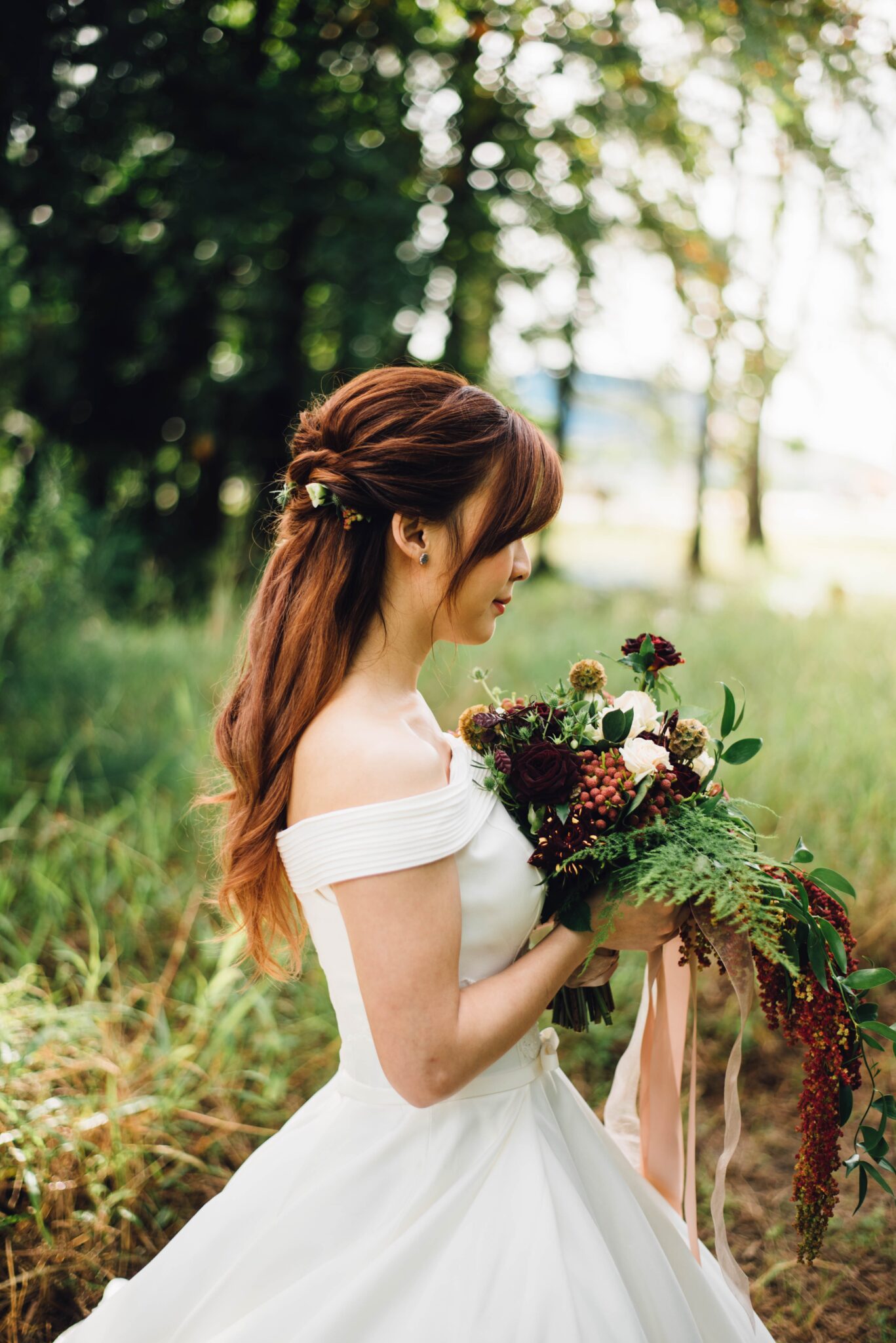 On the Day of Your Luxury Wedding Photography
On the day of your wedding, Andy will be there to capture the special moments and create lasting memories.
Capturing Pre-Wedding Moments
The pre-wedding moments are full of excitement and anticipation. From the nervous laughter to the heartfelt exchanges, Andy will capture these candid and precious moments as you prepare for your special day. His unobtrusive approach ensures that you and your loved ones can truly be present in the moment, while he discreetly documents the joy and emotion that fills the air.
Documenting the Ceremony
The wedding ceremony is the heart of your special day, and Andy understands the significance of capturing it perfectly. With a keen eye for detail and an ability to anticipate important moments, he will document the ceremony in a way that reflects the depth of your love and commitment. From the exchanging of vows to the exchange of rings, every detail will be artfully captured, ensuring that you can relive these cherished memories for years to come.
Creating Stunning Couple Portraits
Your love story deserves to be celebrated, and what better way to do so than with stunning couple portraits? Andy's expertise in posing, lighting, and composition ensures that your portraits are not only visually exquisite but also authentically reflect your love and connection. Whether it's capturing an intimate moment or a grand romantic gesture, Andy's goal is to create timeless portraits that you will treasure for a lifetime.
Post-Production and Final Delivery
After your luxury wedding photography, there is still work to be done to ensure that your photographs are of the highest quality and beautifully presented.
Professional Editing and Retouching
As a professional photographer, Andy understands the importance of post-production work in elevating the quality of your images. Each photograph is carefully edited and retouched to enhance its visual appeal while maintaining its authenticity. Andy's expertise in editing ensures that the colors, tones, and composition of each photo are meticulously fine-tuned, resulting in a collection of images that are visually stunning and true to your wedding day.
Digital and Physical Album Options
In this digital age, it's important to have both digital and physical options to showcase your wedding photographs. Andy offers high-quality prints and album options that allow you to tangibly relive your wedding day. Whether it's a beautifully crafted album to elegantly display your favorite photographs or professionally printed images to frame and decorate your home, Andy ensures that your memories are preserved in the best possible way.
Delivery Timeline
Andy understands the excitement of receiving your wedding photographs promptly. After the post-production process, he will provide you with a clear delivery timeline, ensuring that you have a realistic expectation of when you can expect to receive your photographs. By setting clear communication and delivery expectations, Andy ensures that you can confidently share and relive your wedding memories with family and friends.
Investing in Luxury Wedding Photography
Investing in luxury wedding photography is not just about capturing beautiful images; it is an investment in preserving your memories for a lifetime.
Budgeting for Photography
When planning your wedding budget, it's important to allocate a portion for professional photography. Luxury wedding photography not only captures the essence of your special day but also provides you with a lifelong keepsake to cherish. By prioritizing photography as an integral part of your wedding day, you can ensure that your memories are captured beautifully and will last a lifetime.
Comparing Quality and Value
When choosing a luxury wedding photographer, it's crucial to consider the quality and value they offer. While price is a factor, it's equally important to evaluate the photographer's portfolio, style, and experience. Quality photography is an investment that will stand the test of time, allowing you to cherish your wedding memories for generations to come. By carefully assessing the photographer's work, you can make an informed decision that balances both quality and value.
Long-Term Benefits
Luxury wedding photography extends far beyond the wedding day itself. The investment you make in professional photography will continue to bring joy and evoke emotions as you revisit the memories throughout your lifetime. Your wedding photographs will be treasured heirlooms that can be passed down to future generations, allowing them to experience your love story in a meaningful way. Investing in luxury wedding photography is investing in creating a legacy for your family.
FAQs about Luxury Wedding Photography by Andy
When considering luxury wedding photography, it's natural to have questions. Here are answers to some frequently asked questions:
What is the typical cost of Andy's luxury wedding photography?
The cost of Andy's luxury wedding photography varies depending on factors such as the package chosen, the length of coverage, and any additional customization options. To get a personalized quote, it is best to reach out to Andy directly to discuss your specific needs.
How far in advance should I book Andy for my wedding?
To secure your preferred date, it is recommended to book Andy as early as possible. Popular wedding dates tend to fill up quickly, so reaching out to him at least 6-12 months in advance is advisable.
How many photographs will I receive?
The number of photographs you receive will depend on the package you choose and the length of coverage. Andy strives to capture every important moment, so you can expect a generous selection of beautifully edited images.
Can I request specific shots or poses?
Absolutely! Andy values your input and encourages you to share any specific shots or poses you have in mind. During your consultation, you can discuss these requests and work together to ensure that your vision is incorporated into your luxury wedding photography.
Is it possible to include drone photography in my package?
Yes, Andy offers drone photography as an add-on to his packages. Aerial shots can provide a unique perspective and stunning visuals of your wedding venue. Discuss this option with Andy during your consultation to determine the feasibility and cost.
Contact Andy for Luxury Wedding Photography
To book Andy for your luxury wedding photography or to inquire about availability, you can reach out to him through the following channels:
Booking Inquiries
For booking inquiries, including date availability and pricing, you can contact Andy through his website or email.
Availability
To check if Andy is available on your preferred wedding date or to discuss his availability, contact him through his website or email.
Contact Information
You can find Andy's contact information, including his phone number and email, on his website. Feel free to reach out to him with any questions or to arrange a consultation to discuss your luxury wedding photography needs.
In conclusion, Andy's luxury wedding photography services offer a unique blend of artistry, professionalism, and dedication to capturing your special day in a way that truly reflects your love story. Through his distinct photography style and exceptional attention to detail, Andy goes above and beyond to create stunning visuals that preserve your memories for a lifetime. Whether you are looking for a range of packages, customization options, or testimonials from satisfied clients, Andy provides a comprehensive and personalized experience. By investing in luxury wedding photography, you are investing in creating lasting mementos that will be treasured for generations to come. Contact Andy today to discuss your luxury wedding photography needs and start capturing your precious moments in a way that is both exquisite and timeless.