Capturing and sharing your precious moments has never been easier with SpotMyPhotos and the talented Wellington photographer, Andy. Offering a wide range of services including weddings, events, portraits, family photoshoots, and even real estate photography, Andy's keen eye for detail and artistic vision ensures that each photo is a stunning masterpiece. With years of experience, Andy is dedicated to freezing the important moments in life, allowing them to be shared and re-lived over and over again. So, if you're in search of a Wellington photographer, look no further than Andy and SpotMyPhotos for high-quality photos that will create lasting memories. Visit the website for pricing details and enjoy the convenience of instant sharing with SpotMyPhotos.
Services Offered by Andy, Wellington Photographer
As an experienced and talented Wellington photographer, Andy offers a wide range of services to cater to various photography needs. Whether you're planning a wedding, hosting an event, looking for professional portraits, organizing a family photoshoot, showcasing your real estate property, or in need of other photography services, Andy has got you covered. With his expertise and passion for capturing beautiful moments, you can trust Andy to deliver stunning and high-quality photos that will exceed your expectations.
Weddings
When it comes to capturing the magic and love of your special day, Andy understands the significance of every detail. From the tender moments shared between the couple to the joyful expressions of family and friends, Andy's keen eye for detail enables him to immortalize the essence of your wedding day. With Andy as your wedding photographer, you can relish in the extraordinary moments for a lifetime.
Events
From corporate gatherings to birthday parties and everything in between, Andy is equipped to capture the energy and excitement of any event. With his ability to blend into the background, Andy ensures that the candid moments are preserved, allowing you to relive the atmosphere and emotions of the occasion whenever you look back at the photos.
Portraits
Whether it's professional headshots, personal branding, or even creative fashion portraits, Andy has the expertise to highlight your unique personality. Through his artistic vision and ability to create a comfortable atmosphere, Andy captures portraits that are not only visually stunning but also reflect the true essence of the individuals he photographs.
Family Photoshoots
Family is a source of love, happiness, and cherished memories. Andy understands the importance of capturing these precious moments, allowing you to treasure them for years to come. Whether it's a playful session with your children, a celebration of a milestone, or simply a gathering of loved ones, Andy's friendly and personable approach creates a relaxed environment where the genuine connection and joy can shine through in every photograph.
Real Estate
In the competitive world of real estate, high-quality and visually appealing photographs can make all the difference in attracting potential buyers. Andy's expertise in real estate photography enables him to showcase the unique features and beauty of your property. With his keen eye for detail and understanding of composition, you can be confident that every shot will highlight the best aspects of your real estate listing, leaving a lasting impression on potential buyers.
Other Photography Services
In addition to the mentioned services, Andy also offers a wide range of other photography services to cater to your specific needs. Whether it's capturing the spirit of your pet, documenting corporate events, or capturing the breathtaking landscapes of Wellington, Andy's versatility ensures that he can adapt to any photography project you have in mind.
Andy's Approach to Photography
Andy is not just an ordinary photographer; he possesses a unique approach to his craft that sets him apart. With a keen eye for detail, Andy pays close attention to every element within the frame, ensuring that every photograph captures the true essence of the subject. This attention to detail allows him to produce images that are not only visually pleasing but also tell a story.
In addition to his keen eye for detail, Andy has an artistic vision that permeates every photograph he takes. He goes beyond simply capturing the scene and strives to create images that evoke emotions and leave a lasting impact on the viewer. Andy's artistic vision allows him to see the beauty in the ordinary and transform it into something extraordinary.
Importance of Capturing Precious Moments
Photography has always been a way to freeze time and preserve precious moments. Whether it's a wedding, a family gathering, or an important event, these moments pass by quickly, but the memories they hold can last a lifetime. By capturing these moments through photography, you have the power to preserve the emotions, the interactions, and the atmosphere, allowing you and future generations to relive and cherish them for years to come.
Preserving Memories
Photos have the incredible ability to transport us back to a specific moment in time. They bring back memories, evoke emotions, and reconnect us to loved ones who may no longer be with us. Through his skillful photography, Andy ensures that the memories you hold dear are preserved in a way that captures the essence and significance of those moments. The photographs he creates become tangible reminders of the joy and love shared during these special occasions.
Sharing and Re-living Moments
While the act of capturing precious moments is undoubtedly important, sharing those captured moments is equally significant. Being able to share the photographs with loved ones allows you to relive those moments together and create new connections through shared memories. Andy understands the power of shared experiences and strives to produce photographs that not only bring joy to you but also inspire conversations and emotional connection when shared with others.
SpotMyPhotos: The Concept of Instant Sharing
As technology continues to advance, so does the way we capture and share our memories. SpotMyPhotos is a cutting-edge platform that revolutionizes the way we share photographs. This innovative concept allows for the instant sharing of photos, ensuring that the joy and excitement from events are experienced in real time by everyone involved.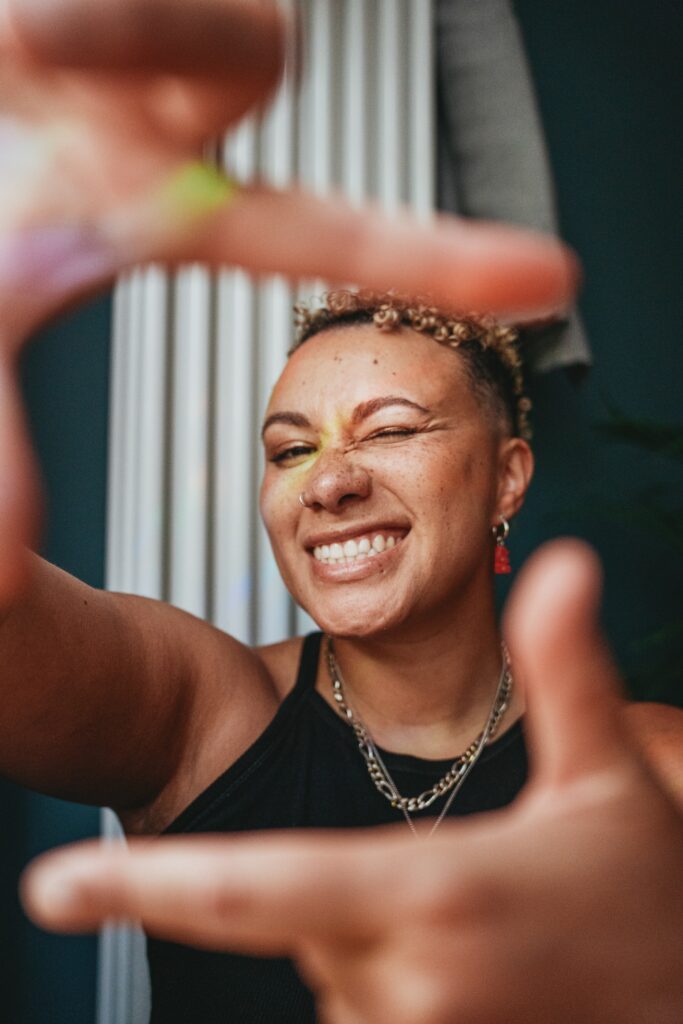 Benefits of SpotMyPhotos
SpotMyPhotos offers numerous benefits that enhance the overall photography experience for both the photographer and clients.
Convenience
Gone are the days of waiting weeks or even months to receive your event photos. With SpotMyPhotos, you can instantly access and view the photographs on your mobile device or computer. This convenience eliminates the anticipation and allows you to relive the event while the memories are still fresh in your mind.
Engagement
SpotMyPhotos encourages engagement and interaction among event attendees. By allowing guests to instantly view and share photos, it ignites conversations and strengthens connections. The shared experience of reliving the event through photographs builds a sense of community among those present and creates lasting memories that can be cherished collectively.
Sharing Options
With SpotMyPhotos, sharing your favorite moments with others is incredibly easy. Whether you want to post them on social media, send them via email, or create personalized photo albums, SpotMyPhotos provides various sharing options that suit your preferences.
How SpotMyPhotos Works
SpotMyPhotos offers a seamless and user-friendly experience that enhances the overall photography process.
Easy Photo Capture
Andy uses SpotMyPhotos technology to capture and instantly upload photos during an event. With the use of professional cameras and advanced equipment, he ensures that the photographs are of the highest quality. The SpotMyPhotos system seamlessly integrates with Andy's photography equipment, allowing for a smooth and efficient process.
Quick Sharing Process
Once the photos are captured, they are instantly uploaded to the SpotMyPhotos platform. From there, guests can access the photos through a unique code or QR scan and begin sharing and reliving the moments. The quick sharing process eliminates the hassle of manually distributing event photos and allows for immediate enjoyment of the captured memories.
Pricing
Andy believes in transparency and ensures that his pricing is clear and easily accessible to potential clients. Each service offered by Andy has its own designated price, which is listed on his website. This transparency allows clients to have a clear understanding of the costs involved and make informed decisions based on their photography needs and budget.
Transparent Pricing
Andy's transparent pricing reflects his commitment to providing excellent service and value to his clients. By clearly stating the prices upfront, he ensures that there are no hidden fees or surprises when it comes to the cost of his services.
Prices Listed on Website
To make the pricing information easily accessible to clients, Andy lists all the prices for his services on his website. This allows potential clients to browse through the options and select the services that best align with their needs and budget.
Book Andy for Your Next Event or Photoshoot
If you're looking for a Wellington photographer who can capture the most beautiful moments in life, Andy is the perfect choice. With his expertise, artistic vision, and dedication to providing exceptional service, Andy will turn your vision into stunning photographs that you will cherish for a lifetime.
Contact Information
To book Andy for your next event or photoshoot, you can reach him through the contact information provided on his website. Whether you prefer to give him a call or send an email, Andy is responsive and ensures that he is readily available to address any inquiries or concerns you may have.
Booking Process
The booking process with Andy is straightforward and hassle-free. Once you have reached out to him, he will guide you through the process and discuss the details of your event or photoshoot. From there, Andy will work closely with you to ensure that he understands your vision and captures the moments that matter most to you.
Conclusion
Andy, the talented Wellington photographer, is your go-to professional for capturing the most beautiful moments in life. With his keen eye for detail, artistic vision, and commitment to preserving memories, Andy goes above and beyond to ensure that your photography experience is nothing short of extraordinary. Book Andy today, and let him transform your precious moments into timeless photographs that will be treasured for generations to come.