Are you seeking a photographer who can capture the essence and beauty of your special day? Look no further than Stunning Wellington Wedding Photography. Based in Wellington, New Zealand, this talented photographer and videographer specializes in capturing the magic of weddings. With an eye for detail and a passion for storytelling, they will document every precious moment so that you can relive the joy and emotions for years to come. Your wedding day deserves to be immortalized through stunning visuals, and with Wellington Wedding Photography, you can trust that the memories will be captured with care and expertise.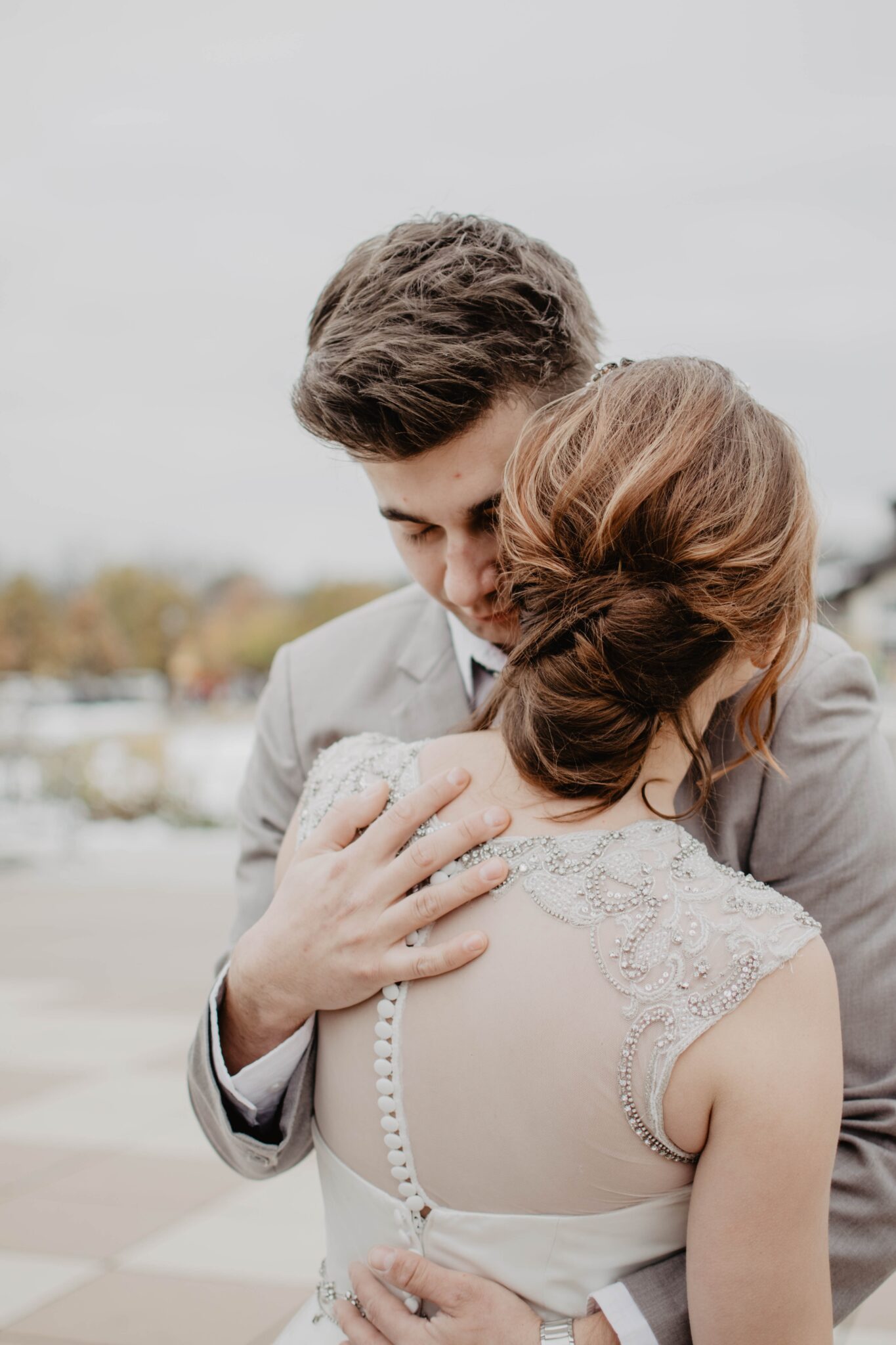 Choosing a Wellington Wedding Photographer
Planning a wedding can be both exciting and overwhelming, but one key aspect that shouldn't be overlooked is choosing the right photographer to capture your special day. Your wedding photos will be treasured memories that you and your loved ones will look back on for years to come. With so many photographers in Wellington to choose from, it's important to consider a few key factors when making your decision.
Considerations for Choosing a Photographer
When selecting a wedding photographer, it's important to consider their experience, style, and personality. Experience matters because a seasoned wedding photographer will have the knowledge and skills to handle any unexpected situations that may arise during your big day. Their style should align with your vision and preferences, whether you prefer candid, documentary-style shots or posed and formal portraits. Lastly, it's essential to choose a photographer whose personality meshes well with yours. They will be there with you throughout the day, so having a photographer who makes you feel comfortable and at ease is crucial.
Researching and Shortlisting Photographers
To start your search for the perfect Wellington wedding photographer, begin by asking friends and family for recommendations. They may have firsthand experience with a photographer and can provide valuable insights. Additionally, conduct online research to explore portfolios, reviews, and websites of photographers in the Wellington area. Take note of their previous work and see if their style resonates with your vision. Once you have gathered a shortlist of potential photographers, reach out to them to inquire about their availability and pricing.
Meeting and Interviewing Potential Photographers
Meeting potential photographers in person or via video call is an important step in the decision-making process. During these meetings, you can gauge their professionalism, discuss your ideas and preferences, and ensure that they are a good fit for your wedding day. Ask them about their experience, the packages they offer, and any additional services they provide. It's also a great opportunity to view more of their work and ask any questions you may have. Remember, trust and communication are key when working with a wedding photographer, so choose someone who makes you feel confident and understood.
Preparing for Your Wedding Photoshoot
Once you have chosen your Wellington wedding photographer, it's time to prepare for your upcoming photoshoot. This involves several important considerations, from setting a budget to deciding on the style of photography you desire.
Setting a Budget for Photography
Before diving into the planning process, it's essential to establish a budget for your wedding photography. Photography expenses can vary greatly depending on factors such as the duration of coverage, additional services, and the photographer's experience and reputation. Take the time to research average prices in Wellington and determine what you are comfortable spending. Remember that your wedding photos will be cherished memories for a lifetime, so consider investing in a talented and experienced photographer who can beautifully capture every moment.
Deciding on the Style of Photography
Wedding photography encompasses various styles, so it's important to decide on the style that aligns with your vision for the day. Some popular styles include traditional, contemporary, photojournalistic, and fine art. Traditional photography involves more posed and formal shots, while contemporary styles embrace a more relaxed and candid approach. Photojournalistic styles focus on documenting the day as it unfolds, capturing authentic and candid moments. Fine art photography adds an artistic touch, with attention to composition, light, and creative angles. Consider discussing your desired style with your photographer to ensure they can deliver the aesthetic you envision.
Creating a Shot List
To ensure that all your desired moments and details are captured, it's helpful to create a shot list for your wedding photographer. This list can include specific poses, family portraits, and specific moments you want to be documented. It serves as a guideline for your photographer and helps them understand your expectations. However, it's important to strike a balance between providing guidance and allowing your photographer to use their creativity and expertise to capture unique and spontaneous moments throughout the day.
Choosing Locations for Photoshoot
Deciding on the locations for your photoshoot is another crucial aspect of preparing for your wedding photography. Wellington offers a variety of scenic and picturesque locations for capturing stunning images. Consider locations such as parks, beaches, gardens, or even architectural landmarks that hold significance for you as a couple. Consult with your photographer for their recommendations based on their knowledge of the area and their expertise in finding unique and visually appealing settings. Keep in mind the logistics of travel and time constraints when selecting multiple locations to ensure a smooth and efficient photoshoot experience.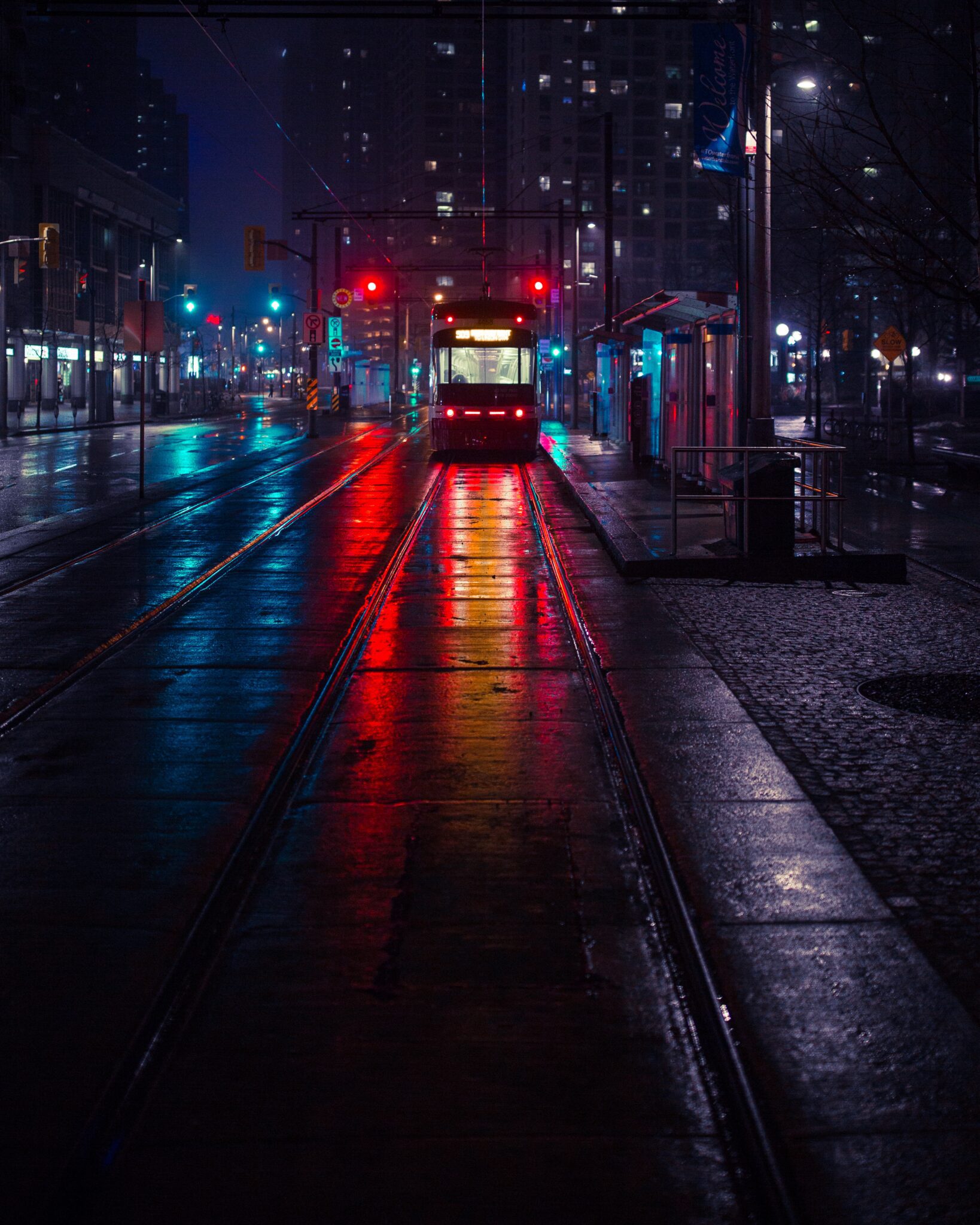 Pre-wedding Photography Services
Aside from capturing your wedding day, many photographers offer additional pre-wedding services to enhance your overall experience and document the journey leading up to your special day.
Engagement Photoshoots and Save the Dates
Engagement photoshoots are a popular pre-wedding service that allows you to showcase your love and excitement as a couple. These photos can be used for save the date cards, wedding invitations, or displayed at your wedding reception. Discuss this option with your photographer to see if it aligns with your preferences and inquire about any additional costs or packages.
Bridal Portraits and Beauty Shots
Bridal portraits provide an opportunity to capture the beauty and elegance of the bride in a separate photoshoot before the wedding day. These portraits focus on showcasing the bride's gown, hair, and makeup in detail and can be displayed at the reception or included in your wedding album. Consider discussing this option with your photographer to create a timeline that allows for a separate bridal portrait session.
Getting Ready Photos
Getting ready photos are a wonderful way to capture the anticipation and excitement before the wedding ceremony. These candid shots document the moments leading up to the big event, including hair and makeup preparations, putting on the wedding dress, and shared moments with loved ones. Talk to your photographer about including this service in your package and coordinate the logistics to ensure they have ample time to capture these special moments.
Capturing the Ceremony
The wedding ceremony is the heart of your special day, and it's essential to have a skilled photographer who can expertly capture the emotion, joy, and sacredness of the moment.
Documenting the Walk Down the Aisle
The walk down the aisle is a significant moment in any wedding ceremony. Your photographer will focus on capturing the expressions on the faces of both the bride and groom, as well as the reactions of loved ones. They will also document any special traditions or rituals that occur during this time. Communicate your preferences with your photographer to ensure they capture this moment in a way that reflects your vision.
Taking Candid Shots of Guests
While the ceremony takes center stage, it's also important to capture candid shots of your guests. These images immortalize their emotions, reactions, and expressions as they witness one of life's most beautiful moments. A skilled wedding photographer will discreetly move around the ceremony space, capturing these candid shots while remaining unobtrusive. These candid photos add depth and authenticity to your wedding album, allowing you to relive the joy and love shared by your guests.
Capturing Vows and Ring Exchange
The exchange of vows and rings is a significant part of any wedding ceremony. Your wedding photographer will focus on capturing these precious moments, ensuring that every emotion and detail is preserved. From the exchange of loving glances to the tender touch of hands, these photos will beautifully portray the depth of your love and commitment to one another. Discuss your preferences with your photographer and ensure they are positioned to capture these important moments from multiple angles.
The First Kiss and Bouquet Toss
The first kiss as a married couple and the bouquet toss are iconic moments that deserve to be immortalized in your wedding album. These photos capture pure joy, excitement, and celebration. Work with your photographer to plan the logistics and positioning, so they can expertly capture these moments with precision and creative flair. These images will serve as a beautiful reminder of the joyous start of your life together as a married couple.
Group and Family Portraits
Group and family portraits are a cherished tradition, allowing you to capture the love and connection of your closest family and friends.
Organizing and Posing Group Shots
Organizing group shots can be a logistical challenge, but with proper planning and coordination, your photographer can capture stunning and harmonious group portraits. Prepare a list of groupings you want to include, such as immediate family, extended family, close friends, or bridal party. Work with your photographer to develop a schedule and location plan that allows for efficient and organized group shots. Additionally, discuss any specific poses or arrangements you would like for these portraits.
Including Extended Family and Friends
Beyond immediate family, consider including extended family and close friends in your group portraits. These photos create lasting memories and honor the relationships you hold dear. Work with your photographer to ensure they are aware of the individuals involved and discuss any specific shots you want to capture. Providing a list of names or assigning a family representative can also help streamline the process on the day of your wedding.
Taking Traditional Family Portraits
Traditional family portraits capture the essence and love shared by your immediate family. These timeless shots showcase generations of love and connection. Discuss your preferences with your photographer and consider incorporating the natural surroundings or significant locations in Wellington to add depth and personal meaning to these portraits. Whether formal and posed or relaxed and candid, your photographer will expertly guide you through the process, ensuring every family member looks their best.
Creative Couple Portraits
Creative couple portraits allow you to express your unique style and relationship while capturing stunning images against breathtaking Wellington backdrops.
Finding Unique Wellington Settings
Wellington offers a plethora of unique and scenic locations for your couple portraits. These settings allow you to infuse your personality and love story into your photographs. From its picturesque beaches to the bustling streets and back alleys of the city, Wellington provides a diverse range of backdrops to choose from. Collaborate with your photographer to find locations that reflect your style and create visually striking images that showcase your love.
Posing and Directing the Couple
Posing and directing a couple requires skill and expertise, ensuring that both individuals look natural and comfortable while showcasing their connection. A talented wedding photographer will guide you through various poses and prompts that evoke genuine emotions and interactions. Trust their direction and be open to trying new ideas. Authenticity is key to capturing timeless and memorable couple portraits.
Using Natural Light and Special Effects
Wellington is known for its ever-changing weather and unique lighting conditions. A skilled photographer will make the most of natural light to create stunning and romantic portraits. From soft, golden hour lighting to dramatic shadows and reflections, natural light can enhance the mood and ambiance of your images. Additionally, discuss any special effects or creative techniques you'd like to incorporate into your couple portraits. Wellington's unique architecture, street art, and natural beauty can provide the perfect backdrop for experimental and artistic shots.
Detail Shots and Décor
Wedding details and décor play an essential role in creating a cohesive and visually appealing wedding aesthetic. Capturing these elements ensures that every aspect of your wedding day is beautifully documented.
Capturing the Wedding Venue and Decorations
Your wedding venue and decorations are a reflection of your personal style and set the tone for your special day. Your photographer will capture the architectural details, floral arrangements, table settings, and overall ambiance. These photos serve as a reminder of the meticulous planning and attention to detail that went into creating your dream wedding. Discuss any specific elements or areas of the venue that you want to be captured in detail with your photographer.
Close-ups of Rings, Flowers, and Centerpieces
Close-up shots of your wedding rings, floral arrangements, and centerpieces are essential detail shots that beautifully capture the intricacies and beauty of these elements. These images add depth and texture to your wedding album, allowing you to treasure every detail for years to come. Work closely with your photographer to ensure these shots are taken during appropriate moments of the day, such as during the preparation or reception.
Documenting the Overall Atmosphere
Beyond individual details, your photographer will capture the overall atmosphere and energy of your wedding day. From candid shots of your guests mingling and enjoying themselves to sweeping shots of the dancefloor or reception area, these photos convey the emotions and joy that permeate your celebration. Trust your photographer's ability to capture the essence of the day and allow them the creative freedom to document the natural flow and energy of your wedding.
Reception and Party Photography
The reception and party portion of your wedding day is a time for celebration and revelry. Ensure that your photographer can skillfully document these moments of pure joy.
Photographing the Grand Entrance and Toasts
The grand entrance and toasts mark the beginning of the reception and set the tone for the festivities. Your photographer will be there to capture the excitement, cheers, and heartfelt words shared during these moments. Discuss the logistics and timing of these events with your photographer to ensure they are in the right place at the right time to capture these unforgettable moments.
Dancing and Celebration Shots
As the party gets underway, your photographer will be on the dancefloor capturing the energy and excitement of your guests. These shots freeze moments of pure joy, laughter, and celebration. Your photographer will move around the space, ensuring that no candid moment goes unnoticed. Encourage your guests to let loose and have fun, knowing that their exuberance will be documented by a skilled professional.
Capturing Candid Moments on the Dancefloor
Candid moments on the dancefloor are a treasure trove of memories that you and your loved ones will cherish. From spontaneous dance moves to hilarious interactions, these images capture the sheer happiness and carefree spirit of the celebration. Your photographer will seamlessly blend into the crowd, capturing these candid shots without disrupting the flow of the festivities. Trust their ability to anticipate and capture these moments, as they possess the skill to immortalize the pure joy of your wedding day.
Editing and Post-production
Once your wedding day has come to an end, your photographer's work continues with editing and post-production. This stage ensures that your photos are flawless and beautifully enhanced.
Selecting the Best Photos
Your photographer will meticulously review all the images captured during your wedding day and select the best shots to include in your final collection. They will consider factors such as composition, lighting, clarity, and emotional impact. This selection process ensures that you receive a cohesive and stunning collection of images that encapsulate the essence of your wedding day. Trust your photographer's expertise in selecting the best photos that tell your unique love story.
Enhancing Colors and Lighting
During post-production, your photographer will enhance the colors and lighting of your images to create a consistent and visually appealing collection. They will adjust settings such as brightness, contrast, saturation, and temperature to ensure a cohesive aesthetic. This editing process can elevate the overall look and feel of your wedding photos, enhancing the emotions and capturing the true beauty of the day.
Applying Special Effects and Filters
For those seeking a specific mood or artistic flair, your photographer can apply special effects and filters during the editing process. These effects can add a vintage, film-like quality or create a more dramatic and romantic ambiance. Special effects and filters should be used sparingly and thoughtfully, ensuring they enhance the overall story of your wedding photos rather than distract from it. Discuss your preferences with your photographer and trust their artistic vision in achieving the desired effect.
Delivering and Displaying Your Photos
After the editing and post-production process, it's time to receive and display your precious wedding photos. Your photographer will provide various options for delivery, both in physical and digital formats.
Choosing the Final Photos for Delivery
Before finalizing the delivery of your wedding photos, your photographer will provide you with a selection of the best images from your big day. Take the time to review and choose the photos that resonate with you the most. These are the images that will become cherished memories and be proudly displayed in frames, albums, and digital platforms. Trust your instincts and select the photos that evoke the strongest emotions and encapsulate the essence of your wedding day.
Options for Physical and Digital Delivery
Photographers offer various options for the delivery of your wedding photos. These options can include digital files, prints, albums, or a combination of these. Digital files allow for easy sharing with family and friends and provide the flexibility to print photos at your convenience. Prints and albums provide a tangible way to showcase your wedding photos, allowing you to flip through the pages and relive your memories. Discuss the available delivery options with your photographer and choose the format that best suits your preferences and needs.
Creating Albums and Photo Displays
Once you have received your wedding photos, it's time to create beautiful albums and photo displays to showcase your cherished memories. Collaborate with your photographer or seek the assistance of a professional album designer to create stunning layouts and designs that reflect your style. Consider selecting a variety of images that showcase different aspects of your wedding day, from intimate moments to grand celebrations. Display your albums and photos in your home or share them with loved ones as treasured mementos of your special day.