Planning your wedding is a monumental task and capturing the memories of your special day is paramount. At Andy Barker Photography in Wellington, expect more than a simple photo shoot. We provide a unique experience, honed by sophisticated dual-camera techniques, to capture the magic interwoven into your wedding day. From smiles to tears, heartfelt embraces to cherished moments – no detail is too fleeting for our lenses. Whether it is our exclusive pre-wedding shoot designed to ensure comfort and connection, or our tailored wedding packages adaptable to your specific needs, we are dedicated to telling your unique love story through stunning, timeless photos. Even if you dream of a destination wedding somewhere exotic, we're ready to tag along. Our ultimate goal? To create beautiful memories, captured forever in exquisite photographs.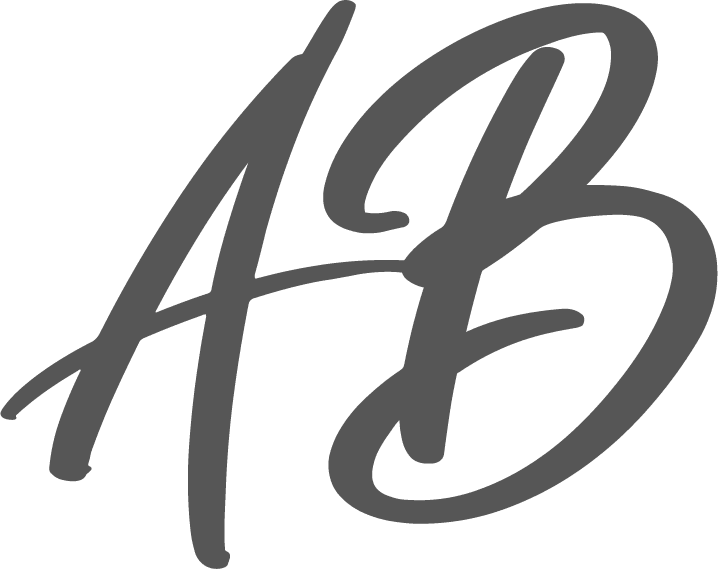 Wellington Wedding Photography: Telling Your Unique Love Story
Hello there!
I'm excited to share with you about capturing your most precious moments. I firmly believe that every love story is unique, and at Wellington wedding photography, it's our job to highlight the essence of your bond in an authentic and raw fashion. Our mission is to tell your distinctive love story via timeless photos that you can cherish for a lifetime.
Capture your Love Story with Wellington Wedding Photography
Our goal is to freeze your intimate moments in time, allowing you to relieve those feelings years down the line. We are not here to just take mere pictures, but to narrate your love story in the most vibrant, picturesque way possible.
Sophisticated Photography Techniques for Timeless Results
We use sophisticated techniques and tooling, like the use of dual-camera systems, to ensure we capture every brief, fleeting moment in pristine clarity. From the stolen glances to the emotional embraces, we make sure no memory is left uncaptured.
Benefits of Pre-Wedding Shoot
As part of our exclusive offering, we provide a 30-minute pre-wedding shoot. Not only does this session enable us to understand your style and preferences better, but it also offers you the chance to get comfortable in front of the camera.
Tailored Wedding Packages for Every Couple
We understand the diversity and uniqueness of each special day. Thus, we offer flexible tailored wedding packages suitable for every couple's needs, starting from six hours of coverage.
Covering Wellington and Beyond
We're based in Wellington, but our services are not limited to just one location. We understand your wedding location is a significant part of your love story, and it would be our pleasure to capture your special day, no matter where it may be.
Let's Make Memories Together
We're pumped to be a part of your special day and help create timeless memories! So let's chat about all the big and small details to make your dream wedding photos come true.
Planning Your Wedding Day Photography
Here are a few vital points as you start planning your wedding day photography.
Choosing a Wellington Wedding Photographer
Choosing a wedding photographer is an important decision in your wedding planning, and it's essential to choose someone who aligns with your style and understands your unique needs. We believe we bring the right mix of experience, creativity, and a keen eye for detail to capture your special day perfectly.
Importance of Planning Wedding Photography
A well-planned wedding photography can bring your love story to life in the most exquisite way. It helps schedule shots for key moments and makes the day run smoothly, ensuring all your precious moments are captured beautifully.
Making the Most of Your Pre-Wedding Shoot
Our pre-wedding shoot is tailored to suitably prepare you for your big day. This session will familiarize you with the camera and help you get to know us better. It's also a great way to capture memorable photos for your engagement announcements!

The Magic of Wellington Wedding Photography
Stunning Photos that Tell Your Love Story
Our core focus lies in creating stunning photos that narrate your love story in a way words can't. We aim to capture the purest emotions and the most genuine moments to provide substance and depth to your photos that can be appreciated throughout the years.
Dual-Camera System for Precise Capturing of Every Moment
To make sure we don't miss out on any precious moment, we use a top-notch dual-camera system. This advanced technology allows us to capture each moment from different angles and perspectives, resulting in a more comprehensive coverage of your special day.
High-Quality Prints and Online Gallery Access
We take pride in our high standard deliverables. Along with providing an online gallery of all your wedding photos, we also offer high-quality prints for our clients.
Pre-Wedding Shoot- An Exclusive Offering
30-Minute Pre-Wedding Shoot for Comfort Building
Our exclusive 30-minute pre-wedding shoot is designed to help you grow accustomed to the camera before your wedding day. This shoot aids in building a comfortable rapport between us, which will definitely be a plus point on your big day.
Making Engagement Announcements Memorable with Pre-Wedding Shoot
A pre-wedding shoot equips you with some stunning photographs ideal for your engagement announcements or save-the-date cards. It adds a personal and intimate touch to the whole declaration.
Understanding the Benefits of a Pre-Wedding Shoot
The primary benefit of a pre-wedding shoot is familiarity. It provides a fantastic opportunity for you to experience what it feels like to be photographed and understand the process better which helps ease any anxiety or nervousness come the wedding day.

Tailoring Wedding Packages to Your Needs
Flexible Packages Starting from Six Hours of Coverage
Our wedding Photography Services are designed keeping every couple's unique requirements in mind. Offering flexible packages that offer coverage from six hours to full-day coverage so that no moment is missed on your special day.
Options for Canvas Prints and Elegant Printed Albums
To exhibit your stunning photos, we provide beautifully crafted canvas prints and elegant printed albums. These high-quality keepsakes will surely accentuate the frames in your home, reminding you of your special day every time.
Adapting to Your Specific Wedding Day Requirements
We understand every couple is unique and different requirements. Our flexible wedding photography services can be tailored to adapt to your specific wedding day needs.
Wellington And Beyond- Destination Wedding Photography
Offering Services Region-Wide at No Extra Cost
We extend our wedding photography services region-wide without any surcharge, ensuring that you can celebrate your special day at a location that holds a significant meaning to your love story.
Ready to Accompany for Destination Weddings
If you're considering a destination wedding, we're ready to hit the road (or the air!) along with you. Whether it's a beach wedding in Bali or a winery wedding in France, count us in!
Capturing Your Dream Wedding, Regardless of the Location
Our commitment to capturing your wedding day extends beyond geographical boundaries. No matter where on the globe your dream wedding is set to occur, we're there with you every step of the way.

Let's Make Cherishing Memories Together
Capturing the Authenticity of Your Special Day
We strive to catch the uniqueness and authenticity of your special day in the most genuine and raw manner, emphasising personal connection and emotions instead of staged moments.
Consultation for Dream Wedding Photos
Let's sit down together and chat about what your dream wedding photos would look like. This will enable us to understand you better and tailor our services to suit your precise needs.
Excited to Start the Wedding Photography Journey with You
We can't wait to kick start this thrilling journey with you! We're just as excited as you are, and our commitment is to provide a delightful wedding photography experience from start to finish.
Providing Comprehensive Coverage Choices
Different tiers for Varied Coverage Preferences
Different couples, different needs! That's why we offer various tiered packages. Whether it's partial coverage for a small, intimate wedding or full-day coverage for a grand event, we have a package to cater to all.
Inclusion of a Second Shooter or Added Videography
Need extra coverage or want to add videography to your package? No worries, we have you covered! A second shooter can be added to any package for a complete coverage of your special day.
Small Coverage for Elopements or Small Home Weddings
If you're planning an elopement or a small home wedding, we have a specific set of services designed for the intimate moments that these special celebrations involve.

Video Packages for Dynamic Wedding Memories
Full Wedding Coverage Including Preparation and Reception
We provide comprehensive visual coverage of your wedding day, from the preparation phase to the reception. The features included are sure to make your wedding video a cinematic masterpiece.
Usage of Cameras, Gimbals, and Drones for Dynamic Shots
We bring the tools necessary to ensure the best capture, including cameras, gimbals, and drones. These tools not only guarantee dynamic shots, but also add an extra flair and perspective to your wedding film.
Deliverables Include a Fully Edited 4K Video and Cinematic Highlight Reel
We make sure your wedding film is nothing less than perfect. We offer a fully edited 4K video of your special day along with a cinematic highlight reel, ensuring that you can relive the best moments of your wedding any time you wish.
Start Your Wedding Photography Journey with Andy Barker Photography
Excitement and Anticipation of Your Upcoming Wedding
There's nothing more exciting than anticipating your wedding day. At Andy Barker Photography, we mirror that excitement, ensuring that your special day will be captured with the respect, anticipation and passion it deserves.
Importance of Impeccable Capture of Your Extraordinary Day
Your wedding day is going to be like nothing else – it's an extraordinary day that deserves an extraordinary capture. It's our honour and job to make sure we capture it in the utmost impeccable way.
Share Details to Set Things in Motion and Start the Unforgettable Adventure
Ready for the next step? All you have to do is share the unique details of your big day. Once we have those specifics, we'll set things in motion and begin our unforgettable adventure. Let's get started today!